JACKIE BONG–WRIGHT
Founder, Vietnamese-American Voters Association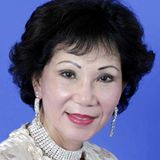 Ms. Wright started her career as a teacher of history and French in Vietnam. Later, in the U.S., she provided social services and founded the Indochinese Refugees Social Services in 1979. Her organization resettled about 1,000 Vietnamese boat people, Cambodian, Laotian and Afghan refugees in the late 1970s and 80s. The U.S.-Asia Institute awarded her as one of ten outstanding Asian-Americans in the U.S. in 1981 for her refugee work.
The Vietnamese-American Voters' Association, of which Jackie Bong-Wright is the President & CEO, has been organizing an annual Candidates Forum. Seven times she has partnered with other ethnic groups, the NAACP, the League of Women Voters, and the Coalition of APA in Virginia (CAPAVA) to bring candidates from different parties to discuss their platforms so constituents could better decide whom to vote for. Ms. Wright herself focused on empowering Asian Pacific Americans (APAs) by registering thousands of citizens to cast their ballots since 2000. For her effort in getting APAs to vote, she received commendation from the Virginia House and Senate in 2005.
Ms Wright's main interest is to raise public awareness of the need to fight human trafficking and to abolish this modern-day slavery. She has teamed up with NGOs (non-government organizations), the media, and the federal and local officials to organize anti-trafficking conferences. She is partnering with the Committee to Protect Vietnamese Workers (CPVW) to help exploited laborers in Asia.
Jackie Bong-Wright holds a BA from the University of Bordeaux, France, and the University of Saigon (Vietnam) and an MS in International Relations from Georgetown University. She is the recipient of many awards for her social service work: Key to the City of Kingston, Jamaica, in 1995, for helping children to go to school in a depressed area, and Washingtonian of the Year 2003. She was crowned Ms. Virginia Senior America in 2004 and was the subject of a documentary, "The Queen from Virginia," which won the "best documentary" award at the APA Film Festival in Los Angeles in 2006.
---
VEL HERNANDEZ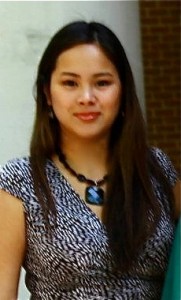 Vel (VAYLC alum '09) is a proud staff member of VAYLC, and she knows first-hand the many opportunities VAYLC can offer to emerging leaders. Voice of Vietnamese Americans, a nonprofit civic engagement group, offered Vel a scholarship to attend VAYLC in 2009, which has since opened door to opportunities in advocacy and community service in the Vietnamese American community. For many months, Vel worked extensively in progressive campaigns, political campaigns and advocacy outreach in the Vietnamese American community. She strongly believes that VAYLC and its vast network of alums provide a great starting point for many young aspiring leaders who are seeking next steps to pursue their goals. Vel, a former Capitol Hill staffer, now works for National Treasury Employees Union as Communications Specialist.
---
BINH LY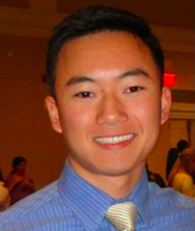 Binh recently graduated from George Mason University with a double major in Government & International Politics and Global Affairs. He will be interning for the U.S. House Committee on Foreign Affairs this summer and hopes to join the Foreign Service. Binh attended VAYLC summer 2011 and really enjoyed everything else the conference had to offer; from the learning experience to the many new friendships he made.
---
BAO-NGOC NGUYEN
Bao-Ngoc is a graduate student in Bioengineering at the University of Maryland – College Park. She's an alum of VAYLC 2010 and has since come back as a conference organizer! This summer, she is working on campus while trying to squeeze in as many weekend adventures as possible. She hopes everyone comes away from this conference with great leadership skills, but even greater new friends!
---
BICH NGOC NGUYEN
Chairman, National Congress of Vietnamese Americans
Nguyen Ngoc Bich is a former Director of the Vietnamese Service at Radio Free Asia (RFA). Born in Hanoi, Vietnam, and educated in Saigon, the United States, Japan and Europe, Mr. Bich is fluent in seven languages. He came to the United States on a Fulbright scholarship as an undergraduate student and received his B.A. from Princeton University (Political Science, 1958). He did graduate work in Asian studies at Columbia University (1959-65), Japanese literature at Kyoto University (1962-63), and bilingual education and theoretical linguistics at Georgetown University (1980-85).
As an educator, Nguyen Ngoc Bich has taught at university level both in Vietnam (Mekong University) and in the United State (Trinity College, George Mason University and Georgetown University). From 1991 to 1993 he was Deputy, then Acting Director of the Office of Bilingual Education and Minority Language Affairs (OBEMLA), at the U.S. Department of Education, under Secretary Lamar Alexander.
Mr. Bich is the author of numerous publications on Vietnam, including An Annotated Atlas of the Republic of Vietnam (1972), The Poetry of Vietnam (Asia Society of New York, 1969), and A Thousand Years of Vietnamese Poetry (Knopf, 1975). He also edited War and Exile: A Vietnamese Anthology (Vietnamese PEN, 1989), translated Truong Anh Thuy's Truong Ca Loi Me Ru / A Mother's Lullaby (1989) and published two collections of poetry translations of Nguyen Chi Thien, Hoa Dia Nguc / The Flower of Hell and Hat Mau Tho / Blood Seeds Become Poetry (both published in 1996).
He is at the present time Chairman of NCVA (National Congress of VietnameseAmericans).
---
LONG NGUYEN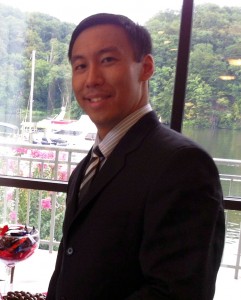 Long is currently and Advisor the Union of North American Vietnamese Student Associations (UNAVSA) and the Mid-Atlantic Union of Vietnamese Student Associations (MAUVSA). He previously served one term as MAUVSA Treasurer, two terms as MAUVSA President, one term as MAUVSA Historian, and one term as UNAVSA Treasurer. He graduated from the University of Virginia in 2004 with a degree in psychology and a minor in economics. He now works for Premier Financial Alliance as an insurance agent. Long has also been involved with the Ket Doan summer leadership camp, the Vietnamese American Youth Leadership Conference (VAYLC), and the community Tet Trung Thu festival. He enjoys comic books, pro-wrestling, and movies.
---
VAN-ANH NGUYEN
Van-Anh Nguyen is a VAYLC alum who can honestly say that her current involvement in the Vietnamese American community all began with those 3 sweet, blissful days of VAYLC in May 2009. As a result, she became involved with Voice of Vietnamese Americans, Community Tet Trung Thu Festival, VAYLC 2011 planning, Vietnamese Summer Health Clinic, Asian American Candidates Forum, CAPAVA SATonSat, VA-APA Roundtable, and SBTN-DC/ VATV. Additionally, she regularly works with Vietnamese youth as a Scout leader for Troop 904. Van-Anh graduated in 2009 with a double-major in Foreign Affairs and Socio-Cultural Anthropology from the University of Virginia. She hopes VAYLC participants will leave the three days of conference with a greater sense of self and of community.
---
YEN DINH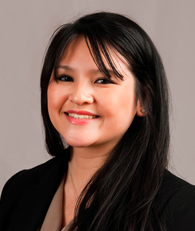 Yen Dinh is a VAYLC alum who joined the staff as an organizer after her first conference in 2008. Through her experience with VAYLC, she has been able to learn about many social issues impacting the Vietnamese-American community and how individuals can get involved in a variety of ways. Yen hopes that attendees will be informed and inspired by the exciting workshops and diversity of speakers at the conference. She is a proud Virginia Tech graduate (Go Hokies!) and a DC-area native.