The presenters and speakers at VAYLC will share their own professional and personal experiences with you about the lessons they have learned, and teach you the skills you will need to unite your student organizations, to build and expand a non-profit organization, and to network in a professional environment. Speakers and workshop presenters will be available for you to engage and address specific concerns.
---
LYNH BUI
Reporter, The Washington Post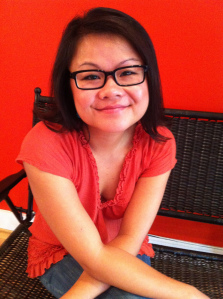 Lynh Bui is a reporter at The Washington Post, where she covers public safety and criminal justice in Prince George's County. Bui started at the newspaper in 2012 as the Washington Post-American University fellow, earning her master's degree in public affairs and journalism and working on the metro desk covering Montgomery County Public Schools. Before coming to Washington D.C., Bui was a political and public affairs reporter in Phoenix, Ariz., for seven years, covering local government for azcentral.com and The Arizona Republic. She spent her last two years in Arizona as the city hall reporter for Phoenix — the sixth largest city in the nation — covering a regional transit strike, a competitive mayoral election, campaign finance, budget issues and labor relations. As a reporter for the Republic, Bui has also reported on development and the local economy after covering several cities and one of the fastest growing counties in the United States. A native of Arizona who speaks Vietnamese, she has her undergraduate degree from the Walter Cronkite School of Journalism and Mass Communications at Arizona State University. Photo by Laura Houston Santhanam.
---
QUYEN DINH
Executive Director, Southeast Asia Resource Action Center (SEARAC)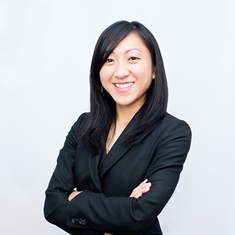 Quyen Dinh is the Executive Director of the Southeast Asia Resource Action Center (SEARAC).  Founded in 1979, SEARAC is a national organization that advances the interests of Cambodian, Laotian, and Vietnamese Americans by empowering communities through advocacy, leadership development, and capacity building to create a socially just and equitable society.
Prior to assuming the role of Executive Director, Quyen served as SEARAC's Director of Education Policy, and in this role, she focused on implementing SEARAC's local-national campaign addressing education equity called the Southeast Asian American Action and Visibility in Education (SAVE) program.  Previously, Quyen served as Senior Program Manager of the International Children Assistance Network (ICAN) in San Jose, CA.  At ICAN, she oversaw an early childhood education campaign that serves Vietnamese families through community education channels ranging from parenting workshops, to weekly radio programs and community forums.
Quyen holds a Master of Public Policy from the UCLA Luskin School of Public Affairs.  At UCLA, Quyen co-founded a graduate student organization called Policy Professionals for Diversity & Equity with the mission to provide a forum for students and alumni to advocate for diversity and equity within the Masters of Public Policy program at UCLA.  She was honored with awards for MPP Student of the Year, Outstanding Academic Achievement, and Academic Leadership.   She graduated with a Bachelor of Arts degree in English from the University of California, Berkeley.  Quyen grew up in Orange County, CA and San Jose, CA, homes to the two largest Vietnamese American communities in the United States.
---
TUYET DUONG
Senior Advisor, White House Initiative on Asian Americans and Pacific Islanders
Tuyet G. Duong serves as Senior Advisor for the White House Initiative on Asian Americans and Pacific Islanders. She leads the Initiative's public private partnership and immigration work. She has over 9 years of experience in the government and nonprofit sector on human rights, civil rights, and immigration policy. Previously, she served as a Policy Advisor at the Department of Homeland Security Office for Civil Rights and Civil Liberties, where she worked on immigration benefits issues, border policy, language access, detention reform, and emergency response issues. Before that, Ms. Duong was the Senior Staff Attorney for the Immigration and Immigrant Rights Program with the Asian American Justice Center (AAJC). Prior, Ms. Duong also provided immigration legal assistance for national ethnic nonprofit, BPSOS, Inc., in Houston, Texas, representing torture survivors and survivors of trafficking and domestic violence. Ms. Duong also clerked at the Department of Justice Executive Office of Immigration Review in Los Angeles, California and at the Texas Civil Rights Project. Ms. Duong has also authored pamphlets on language access and disaster and an article on family immigration in the Asian American Policy Review of Harvard University's John F. Kennedy School of Government. She holds a J.D. from the University of Texas Law School and also a Bachelor's degree in English from the University of Texas.
---
SOOHYN "JULIE" KOO
Executive Director, DC Office of Asian and Pacific Islander Affairs (OAPIA)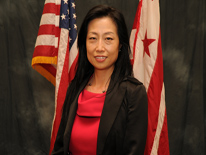 Ms. Soohyun 'Julie' Koo was appointed Executive Director of the Office of Asian and Pacific Islander Affairs in March 2007. Ms. Koo is known as a leader who is very sensitive to the needs of ethnic communities and has an in-depth understanding about the District's Asian and Pacific Islander community. Ms. Koo has focused on working closely with community based organizations, community activists, business leaders, and other government agencies and officials at all levels in order to increase community access to city services and civic participation.
Throughout her career, Ms. Koo has used her tri-lingual language fluency in Korean, Chinese, and English to aid other Asian immigrants adjust to living in America. Her work as a tireless advocate has won her numerous awards from community organizations in the DC area. In particular, Ms. Koo's community-based workshops – in which she brings government services and programs into the community to inform Asian and Pacific Islander (API) merchants and residents about vital issues – have been featured in the API media and by community organizations as an example of excellent government outreach.
Ms. Koo, who joined in the mayor's office in 2001 as an outreach coordinator, has used her "on-the-ground" experience and knowledge to initiate numerous projects, such as the Annual Bilingual Job Fair, Information Fair, and Neighborhood Informational Workshops in all 8 Wards.
Before she joined the mayor's office, she worked in the private sector as a human resources specialist, conducting management training and handled employee relations. Ms. Koo, who immigrated to the United States 1998, worked as a researcher and China Affairs specialist in her native South Korea. In that capacity, she advised on trade, investment, and economic policies between South Korea and China. She also organized and worked as a simultaneous interpreter at several academic forums, conferences and seminars.
---
MICHAEL MAU
Executive Staff Officer/Community Outreach and Liaison Staff, Central Intelligence Agency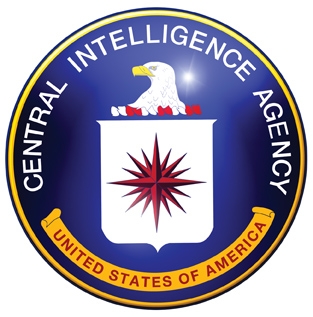 Mr. Michael Mau is an Executive Staff Officer in the Central Intelligence Agency's Community Outreach and Liaison Staff (COLS).  Michael has 23 years of experience with the CIA in the areas of diversity, community outreach, recruitment, and security.  In his previous position he served as the Chief, Diversity and Regional Recruiter Program within the Recruitment Center.  He earned his BA in History with a concentration on Modern China and Global Conflict from San Diego State University.  Michael served active duty in the U.S. Air Force and Air Force Reserve.
Mr. Mau was recognized with a 2014 Diversity Excellence award by the Federal Asian Pacific American Council for his leadership and dedication in promoting Federal service to the Asian Pacific American community nationwide and his support of Asian American Federal employees. He volunteers his time to review scholarship applications for the Asian Pacific Islander American Scholarship Fund, coaching APA National Society of High School Scholars, and serves as a Mentor for junior CIA APA officers.  Michael is a member of the Asian American Government Executives Network and a past officer and senior member of the APA Employee Resource Group at the CIA.
---
HUNG NGUYEN
Candidate for Virginia House of Delegates; Managing Director, HN Consulting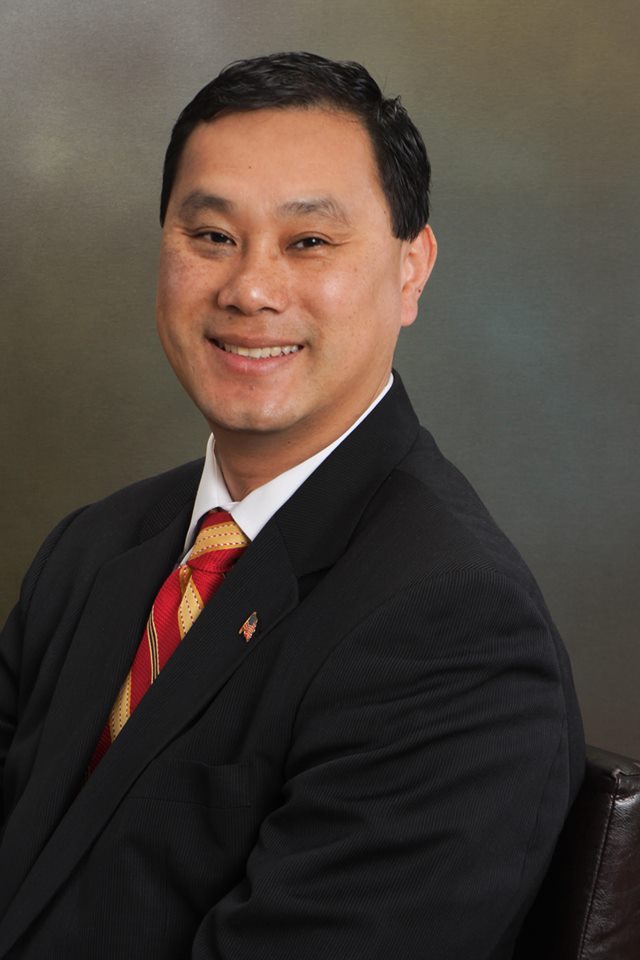 Hung Nguyen lives with his wonderful wife Jung and son in Fairfax, where he owns and operates an information technology consulting business. A proud American, he is active in his community, with his church, and with many service and advocacy organizations.
Hung's family immigrated to the United States from Viet Nam as political refugees in 1975, when he was three. Growing up, money was always tight, but Hung worked hard, graduating as his high school class valedictorian and winning several scholarships to fund his college education. He went on to obtain a BA in Psychology/Philosophy from St. John's College Seminary, study Theology at St. John's Seminary, and he is currently completing his MBA at Western Governor's University. Hung's experience has led him to want to fight to give a hand up to others who through a hard day's work can prosper in American society.
Hung discovered a passion for IT while helping to update the IT systems at St. John's as a student. He currently owns and operates HN Consulting, where he provides IT and Program Management support to the Federal Government, and helps small businesses connect with one another to become more competitive.
Hung is proud of his Vietnamese heritage and of his American upbringing. He is committed to giving back to his community and strongly believes in serving others. He has served as a board member of several non-profits and was the CEO of the National Congress of Vietnamese Americans. He is also a member of the Order of St. Lazarus, a philanthropy-based organization that builds centers to provide medical services and to educate young children in impoverished areas. Hung's political appointments include the Fairfax County Consumer Protection Commission (2004), The Virginia Asian Advisory Board (2005), and the Governor's Commission for National and Community Service (2006).  In recognition of Hung's service to the community, he received Fairfax County's Barbara Varon Volunteer Service Award in 2008.
---
STEPHANIE NGUYEN
Lead Designer and a Co-Founder, Silica Labs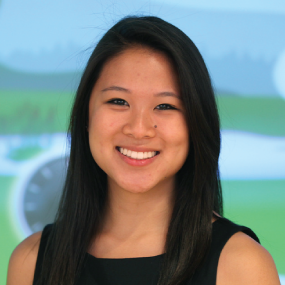 Stephanie Nguyen is Lead Designer and a Co-Founder of Silica Labs, a startup located in Washington DC. She is designing apps for wearable devices, including Google Glass, the Sony SmartWatch, the Pebble Watch, the Basis Watch, and more. Most recently, she worked on the design and distribution of Wearably, a platform that makes it easy for media companies such as National Geographic, the Atlantic and NPR to send their content to millions of tech-savvy device adopters across Glass and smartwatches. Stephanie co-organizes the Google Glass Meetup in DC and has a background in data visualization and design where her work has been shared to publications such as Forbes and Fortune 500 clients globally.
---
TONY PHAM
General Counsel, Richmond City Sheriff's Office
In 1975, Tony H. Pham and his family immigrated to the United States after the fall of Saigon. His family relocated to the Richmond, Virginia where he currently practices law. Tony graduated from the College of William and Mary in 1995 and from the University Of Richmond School Of Law in 1999. His initial job was as a judicial clerk in the Circuit Court of Henrico before becoming a prosecutor in the Richmond Commonwealth's Attorney's Office. While there, Tony progressed to prosecuting complex homicide cases and narcotics and firearm cases. In 2006, he was asked to create and train the City's first ever gang unit. In 2008, after 8 successful years as a prosecutor, Tony transitioned his litigation skills to the Richmond City Attorneys Office where he handled all civil rights litigation on behalf of the City and police officers. Currently, Tony is serving as the General Counsel for the Richmond City Sheriff's Office, the only position of its kind in the Commonwealth ofVirginia.
In 2009, Tony was recognized as one of Richmond's "Top 40 Under 40" individuals who are up and coming leaders in the area. Thereafter, in 2010, he was selected as one of Virginia Lawyer's Weekly's "Leaders in the Law" for his leadership in criminal law and the Asian American community. Following this award, Tony was selected by the Virginia Supreme Court to serve on the distinguished faculty of the Justice Carrico Professionalism Course teaching new attorneys professionalism in the Virginia State Bar. Tony was again recognized for his leadership in the Asian American community when Governor Kaine appointed him to serve on the Virginia Asian Advisory Board. In 2011, Tony was recognized by Virginia Business Magazine as a "Legal Elite" in criminal law. Most recently, the Supreme Court of Virginia has appointed Tony to serve on the Virginia State Bar's Disciplinary Board, adjudicating attorney misconduct cases throughout the Commonwealth of Virginia.
Tony is happily married and a proud father of 2 wonderful children.
---
JASON TENGCO
Senior Advisor, White House Initiative on Asian Americans and Pacific Islanders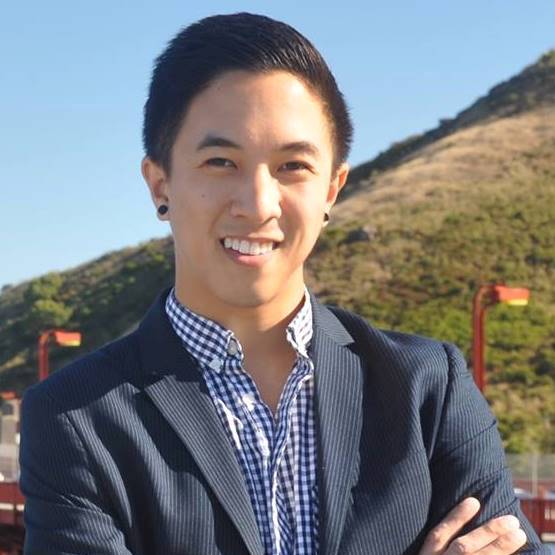 Jason Tengco is a Senior Advisor for the White House Initiative on Asian Americans and Pacific Islanders (WHIAAPI), where he leads community engagement. In this capacity, Jason organizes regional convenings and community events, oversees AAPI youth outreach and professional development, and solicits input from leaders on ways to increase participation in federal programs. Prior to this, Jason served as the Initiative's liaison in the White House Office of Public Engagement from 2012-2013.
Previously, Jason was an Asian Pacific American Institute for Congressional Studies (APAICS) Fellow in the Office of Congressman Mike Honda (D-CA). His issue areas included AAPI affairs, homeland security, and immigration, and he also served as the Congressional Asian Pacific American Caucus (CAPAC) taskforce staff lead on immigration and appropriations. Prior to his fellowship in Congress, Jason worked for the Asian Pacific American Labor Alliance (APALA), where he helped organize APALA's largest national convention and created APALA's Young Leaders Council.
Born and raised in the San Francisco Bay Area, Jason graduated from UCLA with Honors with a B.A. in Political Science and a minor in Public Affairs. Throughout his career, Jason has participated in numerous fellowships, including with the New Leaders Council, Center for Progressive Leadership, and Public Policy and International Affairs Program.
---
GRACE HAN WOLF
Councilwoman, Herndon Town Council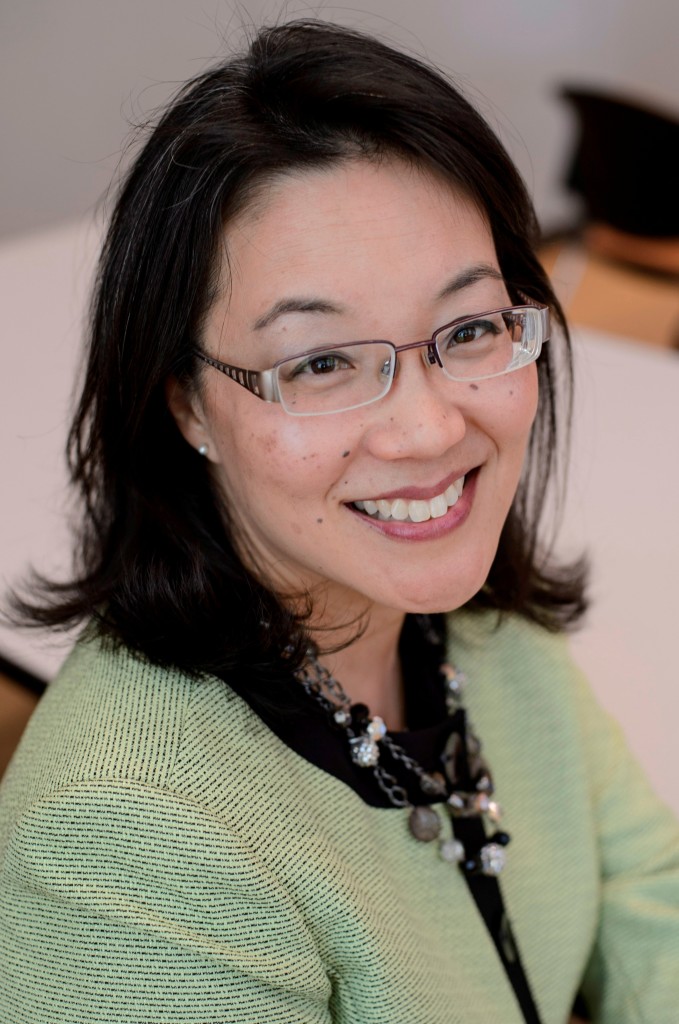 Grace Han Wolf, a resident of Herndon since 1999, is serving her third term on the Herndon Town Council. She is the first Korean woman elected to office in the Commonwealth of Virginia.
During her first term on the Town Council, Wolf chaired the town's Economic Development Task Force, which provided recommendations for growing the town's commercial base. She represents the town as advisory director on the Committee for Dulles Board of Directors and as a member of the Fairfax County Economic Advisory Commission. She also serves on the Virginia Municipal League's Community and Economic Development Policy Committee.
Wolf has served the Herndon community as president and board member of the Council for the Arts of Herndon; as a member of the Herndon Festival Committee; and as a member of the Asian Business Committee of the Dulles Regional Chamber of Commerce. She has also served as a Girl Scout troop leader.
In 2006, Wolf was the recipient of the Town of Herndon's prestigious Distinguished Service Award, recognizing her commitment to volunteerism in the town; and she was a member of the Leadership Fairfax Class of 2007. She has received the Volunteer Fairfax Benchmark Service Award annually since 2007, and in 2012 she received the Public Service Award from the Asian American Chamber of Commerce.  In 2013, Wolf will be recognized as one of "The Influential Women of Virginia" by Virginia Lawyers Media, an award that recognizes the outstanding efforts of women in all fields, including law, business, health care and education in the Commonwealth of Virginia.
Wolf is an active member of the regional AAPI community and is one of the founding members of the Jade Philanthropy Society, a not-for-profit organization whose mission is to is to encourage and facilitate local philanthropy by Asian Americans in the Washington, DC metropolitan area; and, to recognize, nurture, and promote current and future Asian American non-profit leaders and philanthropists.  She also serves on the Board of Directors for the Korean American Community Center, the Korean American Scholarship Foundation – Eastern Region, the Asian American Chamber of Commerce and is a member of KOWIN DC (Korean Womens' International Network).
Currently a small business owner, Wolf has held positions in finance and accounting at IBM Consulting, Deloitte and Touche Management Consulting, Dun & Bradstreet and Bankers Trust. She holds a BA in Economics and an MBA in Finance and Strategy, both from Cornell University.
Wolf lives in Herndon with her husband and daughter.
---
DIANA YU
Advisor, White House Initiative on Asian Americans and Pacific Islanders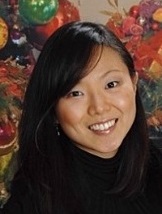 Diana Yu serves as Advisor for the White House Initiative on Asian Americans and Pacific Islanders. In this capacity, Diana is working on building the technical assistance and capacity building components of the Initiative both internally and in working with its partners. Additionally, she has been working on multiple projects including the first Challenge Proposal and issues specific to the Insular Areas. She joined the Initiative from the U.S. Department of Education's Office of Special Education Programs (OSEP) where she is an Education Program Specialist managing Grants to States under the Individuals with Disabilities Education Act (IDEA).
She is also completing her doctoral degree in Special Education at the George Washington University under the "Leaders for System Change" program and has a M.Ed in Special Education and a B.S. in Psychology.