TUYET DUONG
Senior Advisor, White House Initiative on Asian Americans and Pacific Islanders
Tuyet G. Duong serves as Senior Advisor for the White House Initiative on Asian Americans and Pacific Islanders. She leads the Initiative's public private partnership and immigration work. She has over 9 years of experience in the government and nonprofit sector on human rights, civil rights, and immigration policy. Previously, she served as a Policy Advisor at the Department of Homeland Security Office for Civil Rights and Civil Liberties, where she worked on immigration benefits issues, border policy, language access, detention reform, and emergency response issues. Before that, Ms. Duong was the Senior Staff Attorney for the Immigration and Immigrant Rights Program with the Asian American Justice Center (AAJC). Prior, Ms. Duong also provided immigration legal assistance for national ethnic nonprofit, BPSOS, Inc., in Houston, Texas, representing torture survivors and survivors of trafficking and domestic violence. Ms. Duong also clerked at the Department of Justice Executive Office of Immigration Review in Los Angeles, California and at the Texas Civil Rights Project. Ms. Duong has also authored pamphlets on language access and disaster and an article on family immigration in the Asian American Policy Review of Harvard University's John F. Kennedy School of Government. She holds a J.D. from the University of Texas Law School and also a Bachelor's degree in English from the University of Texas.
---
OANH HENRY
President & CEO, Allegra Marketing * Print * Mail of Fairfax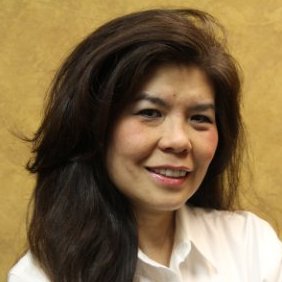 Oanh Henry was born and raised in Saigon, South Vietnam. In 1975, Oanh and her family migrated to the United States and settled in Annandale, Virginia. Oanh finished her high school years at Annandale High School and earned her Bachelor's degree majoring in Computer Science and minor in Business from George Mason University.
Oanh now is the proud owner of a franchise printing company called Allegra Print and Imaging of Fairfax. She is overseeing her operation at the center as the President and CEO. With this position, Oanh gains more opportunities to meet and interact with many different levels of people. She enjoys her position and is building up her network with different business owners and entrepreneurs to share and learn ways to improve each other's businesses.
---
ANH NGUYEN
Agent, State Farm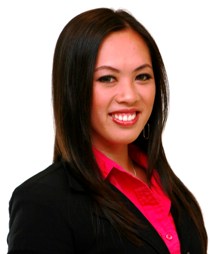 Running one of the most successful new State Farm agencies in the Mid-Atlantic Region, Anh Nguyen owns and operates her office in the heart of Old Town Alexandria. She opened her own location in August of 2009 after working with the company for a little over two years.
Aside from her business, she is involved in the community through philanthropy and volunteerism. She enjoys leveraging her own business as well as her business connections to help give back to the community as much as she can. She was recently elected as the President for the Union of North American Vietnamese Student Associations (uNAVSA), a national 501(c)(3) nonprofit organization that focuses on leadership development and connecting Vietnamese Student organizations from several different universities across the continent.
---
HUNG NGUYEN
Managing Director, HN Consulting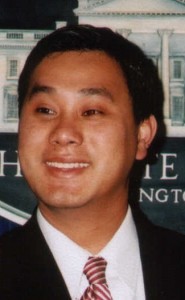 Hung Quoc Nguyen is a business/information management consultant and has been a community activist for over 25 years. He serves on the Fairfax County Consumer Protection Commission and the America's Service Commissions. Mr. Nguyen is the Chair of the Democratic Asian Americans of Virginia, a constituency group of the Democratic Party of Virginia, a Committee Member of the 10th Congressional District, and a member of the Vietnamese Americans for Obama National Leadership Council. He was the former Chair of the Governor's Virginia Asian Advisory Board and Commissioner on the Virginia Governor's Commission on Community and National Service. He also serves in advisory roles for the Conference on Asian Pacific American Leadership, the International Leadership Foundation, the Vietnamese American National Gala, and the Smithsonian Institution's Vietnamese American Heritage Project. He is a recipient of the 2007 Who's Who in Asian American Communities Award and the 2008 Fairfax County Barbara Varon Volunteer Award. During the 2008 election cycle, he served on the Obama Asian American Pacific Islanders National Leadership Council.
Mr. Nguyen supports service-learning programs, trains young Asian Pacific Americans to have greater leadership roles in their communities, works on voter empowerment, and works to enact policies that promote economic development, entrepreneurship and small business development. He has been quoted in the Los Angeles Times, Washington Post, San José Mercury News, Associated Press, Reuter, and has appeared on television and radio programs (NPR, BBC, RFA, Radio Australia).
---
VI NGUYEN
Executive Team, VietHope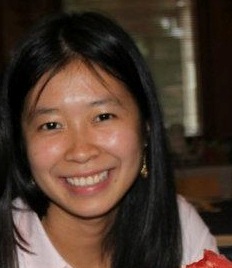 Vi Nguyen is part of the Executive Team that manages VietHope, a volunteer-based 501(c)3 nonprofit that has invested more than $400,000 since 2002 in the education and leadership development of over 4,000 students in Vietnam. On a full-time basis, she has worked at the White House Office of Management and Budget, and the Congressional Budget Office. Vi is a graduate of Yale University, a Master's Degree candidate at the Harvard Kennedy School of Government, and a soon-to-be diplomat in the U.S. Foreign Service.
---
TONY PHAM
General Counsel, Richmond City Sheriff's Office
In 1975, Tony H. Pham and his family immigrated to the United States after the fall of Saigon. His family relocated to the Richmond, Virginia where he currently practices law. Tony graduated from the College of William and Mary in 1995 and from the University Of Richmond School Of Law in 1999. His initial job was as a judicial clerk in the Circuit Court of Henrico before becoming a prosecutor in the Richmond Commonwealth's Attorney's Office. While there, Tony progressed to prosecuting complex homicide cases and narcotics and firearm cases. In 2006, he was asked to create and train the City's first ever gang unit. In 2008, after 8 successful years as a prosecutor, Tony transitioned his litigation skills to the Richmond City Attorneys Office where he handled all civil rights litigation on behalf of the City and police officers. Currently, Tony is serving as the General Counsel for the Richmond City Sheriff's Office, the only position of its kind in the Commonwealth ofVirginia.
In 2009, Tony was recognized as one of Richmond's "Top 40 Under 40" individuals who are up and coming leaders in the area. Thereafter, in 2010, he was selected as one of Virginia Lawyer's Weekly's "Leaders in the Law" for his leadership in criminal law and the Asian American community. Following this award, Tony was selected by the Virginia Supreme Court to serve on the distinguished faculty of the Justice Carrico Professionalism Course teaching new attorneys professionalism in the Virginia State Bar. Tony was again recognized for his leadership in the Asian American community when Governor Kaine appointed him to serve on the Virginia Asian Advisory Board. In 2011, Tony was recognized by Virginia Business Magazine as a "Legal Elite" in criminal law. Most recently, the Supreme Court of Virginia has appointed Tony to serve on the Virginia State Bar's Disciplinary Board, adjudicating attorney misconduct cases throughout the Commonwealth of Virginia.
Tony is happily married and a proud father of 2 wonderful children.
---
THE HONORABLE JOHN M. TRAN
Judge, 19th Judicial Circuit, Circuit Court of Fairfax County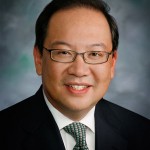 On April 4, 2013, the Virginia General Assembly elected Judge Tran to serve as a judge on the Circuit Court of Fairfax County. Judge Tran will be the first Asian American judge to serve on a Virginia court of record and the first Vietnamese American judge in Virginia. The son of a South Vietnamese diplomat and an immigrant who found refuge in the United States, he has spent his entire adult life in the Washington Metropolitan Area and proudly considers himself a Virginian.
Prior to his appointment on the bench, Judge Tran shaped his trial experience as a state and federal prosecutor in Alexandria in the late 1980's and eventually joined the highly regarded Old Town Alexandria litigation law firm of DiMuroGinsberg, P.C.
The diversity of his 29-year career as a trial lawyer is reflective of trial dockets found in state and federal courts throughout the country. After returning to private practice from his stint as a prosecutor, he represented businesses and individuals in matters ranging from simple contract disputes to complex commercial and multi-jurisdictional proceedings. Judge Tran's former clients included international companies, large and small businesses, and individuals.
Before leaving the practice of law, Judge Tran was an "AV" rated lawyer under Martindale Hubbell, a Virginia Super Lawyer, Best Lawyer, and inducted into the Class of 2010 Fellow of the Virginia Law Foundation and Class of 2011 Virginia Lawyer's Weekly Leader in the Law.
In 2008 Judge Tran served as the second of only three Asian American substitute judges ever to be appointed in Virginia. As a substitute judge, he sat in the General District Courts and Juvenile and Domestic Relations District Court throughout Northern Virginia.
(For more information, see the Washington Post article on his appointment at: http://tinyurl.com/TranWaPo)
---
CHRISTINA WADHWANI
Consultant, World Bank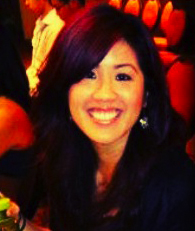 Christina Wadhwani was a former President of the George Washington University's Vietnamese Student Association (2007, 2008) and currently serves as the organization's Alumni Representative. After graduating from GWU, Christina served as the Community Organizer and Health Outreach Coordinator at the Mary Queen of Vietnam Community Development Organization in New Orleans East, providing healthcare and social services to the Vietnamese Refugee community. She also co-founded the Young Women's Leadership Program with Mai Dang, Huong Nguyen, and Jennifer Thao Tran, the first organization meeting the needs of young women in New Orleans. In 2011, Christina received her Masters in Public Health at Johns Hopkins Bloomberg School of Public Health. She then conducted HIV/AIDS research in Hanoi with the Harvard Medical School AIDS initiative in Vietnam. While in Vietnam, she also volunteered as the Evaluation Consultant for the East Meets West Foundation, the largest International NGO in Vietnam, assisting the foundation's international Water and Sanitation Program. Currently, Christina is a Consultant for the World Bank's Health, Nutrition, and Population unit looking at ways to strengthen developing country's health care systems to address non-communicable diseases (NCDs) and fulfill the Millennium Development Goals (MDGs) targets.
---
GRACE HAN WOLF
Councilwoman, Herndon Town Council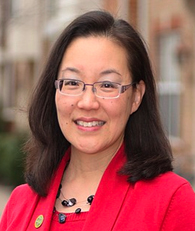 Grace Han Wolf, a resident of Herndon since 1999, is serving her second term on the Herndon Town Council. She is the first Korean woman elected to office in the Commonwealth of Virginia.
During her first term on the Town Council, Wolf chaired the town's Economic Development Task Force, which provided recommendations for growing the town's commercial base. She represents the town as advisory director on the Committee for Dulles Board of Directors and as a member of the Fairfax County Economic Advisory Commission. She also serves on the Virginia Municipal League's Community and Economic Development Policy Committee.
Wolf has served the Herndon community as president and board member of the Council for the Arts of Herndon; as a member of the Herndon Festival Committee; and as a member of the Asian Business Committee of the Dulles Regional Chamber of Commerce. She has also served as a Girl Scout troop leader.
In 2006, Wolf was the recipient of the Town of Herndon's prestigious Distinguished Service Award, recognizing her commitment to volunteerism in the town; and she was a member of the Leadership Fairfax Class of 2007. She has received the Volunteer Fairfax Benchmark Service Award annually since 2008, and in 2012 she received the Public Service Award from the Asian American Chamber of Commerce.
Currently a small business owner, Wolf has held positions in finance and accounting at IBM Consulting, Deloitte and Touche Management Consulting, Dun & Bradstreet and Bankers Trust. She holds a BA in Economics and an MBA in Finance and Strategy, both from Cornell University.
Wolf lives in Herndon with her husband and daughter.
---